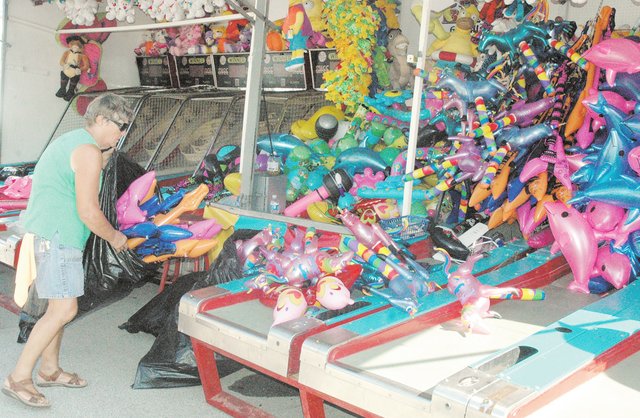 Vonny Timblin, with Missouri-based Jones & Co Kiddieland Carnival, works Wednesday to get the skee ball area of the carnival set up and ready for Tiblow Days, which kicks off tonight, Aug. 25. The annual festival will run through Saturday and will include tonight's Mayor's Banquet, carnival rides and games, a barbecue competition and live music. For more on the festival, turn to page 9.
Stories this photo appears in:

The annual Tiblow Days celebration is this weekend in downtown Bonner Springs, sponsored by the Bonner Springs-Edwardsville Chamber of Commerce.