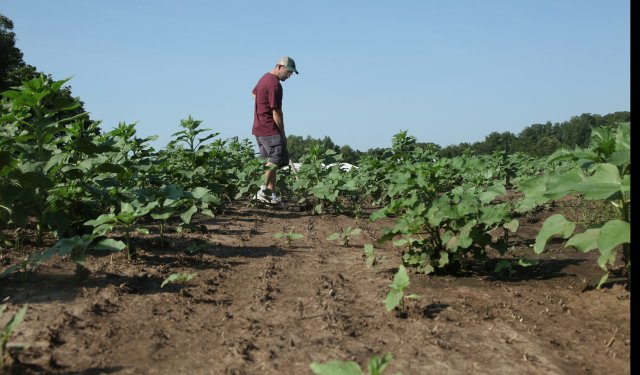 Ted Grinter, who lives between Lawrence and Tongonoxie, works his 27 acres of sunflowers on Wednesday Aug. 24, 2011. Some of the sunflowers are up, but others were washed away or didn't spout this year. Grinter replanted, but says the crop will be weird this year. Some flower will be in bloom on time, while others will be up to three week's late.
Stories this photo appears in:

Ted Grinter's sunflower crop had a slight Goldilocks complex this summer — but he hopes his bounty of the state flower now has found that everything is just right.
August 25, 2011 9:12 a.m.