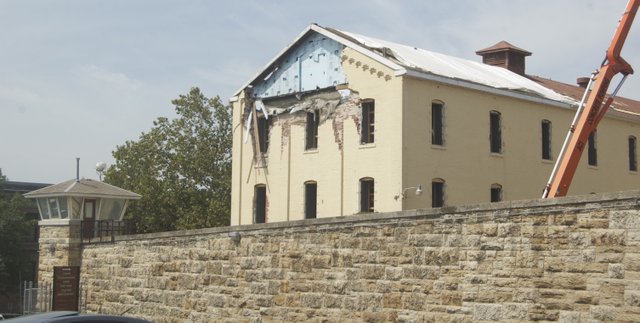 A gap in the brick remains where a section of wall at the former U.S. Displinary Barracks complex collapsed Monday morning, injuring a contractor working on the ground below. The collapse occurred as a construction crew poured concrete from the inside of the building, on the third floor. The injured man was trapped under a pile of bricks and wet concrete for about two hours before being rescued and taken to an area hospital.
Stories this photo appears in:

Crews responding to a wall collapse at the old U.S. Disciplinary Barracks at Fort Leavenworth have rescued a trapped worker, a spokeswoman for the fort says.