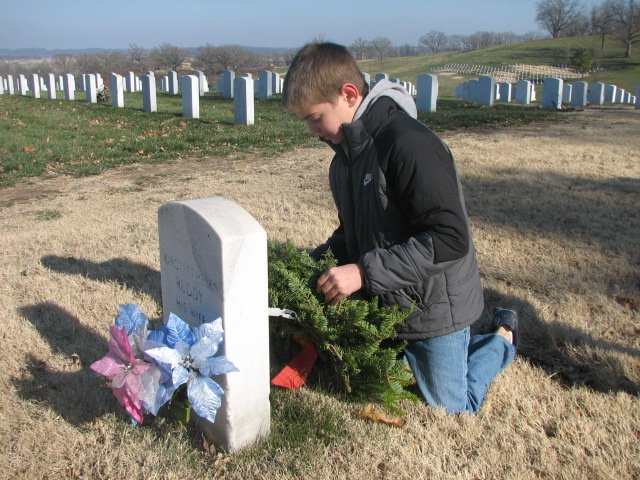 Connor McEnerney, a Basehor Intermediate School fifth-grader, places a wreath on a veteran's headstone Saturday at Leavenworth National Cemetery. Connor's father is a Marine veteran who served in the Gulf War.
Stories this photo appears in:

A little less than a year since Michelle Ablard's students at Basehor Intermediate School presented the Basehor VFW Post with about $700 to help keep them from losing their building, VFW members are planning to raise money for a gift of their own.

When Connor McEnerney was in second grade, he heard that his school was raising money to lay wreaths on veterans' graves for the holidays.
December 14, 2011 5:20 p.m.

Basehor residents marked the holiday season this past Saturday at the Wreaths Across America ceremony at Leavenworth National Cemetery, as well as the Christmas Open House at the Basehor Historical Museum, which featured a visit from Santa Claus.