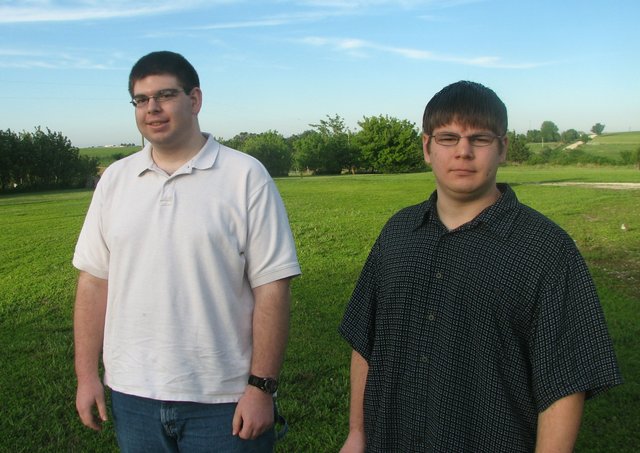 Bryan (left) and Steven Chase, who live in rural Shawnee County about 8 miles west of Topeka, are two recent graduates of Basehor-Linwood Virtual School. Under a new graduation rate formula required by the U.S. Department of Education, though, the Chases would count as "non-graduates," because they took longer than four years to finish their high school course work.
Stories this photo appears in:

Many virtual school students now count as 'non-graduates'
Chris Chase beamed as she laid two certificates, encased in glass and surrounded by thick wooden frames, on the coffee table.