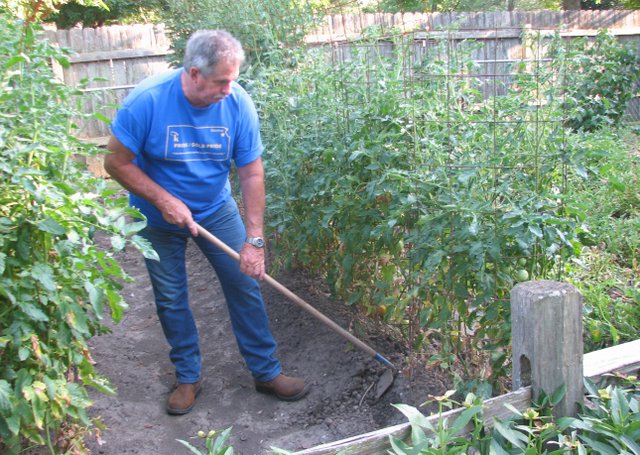 Basehor resident Mike Rollwagen works in his garden, where he grows tomatoes and cucumbers. Rollwagen, a member of Basehor PRIDE, said he hopes to allow others to enjoy the hobby of gardening through a planned community garden at Basehor City Park.
Stories this photo appears in:

Basehor PRIDE proceeding with project at city park
Chuck Wilderson remembered this past week what a garden did for a retired farmer named Roy, a man in his 90s who lived at a nursing home in Basehor.