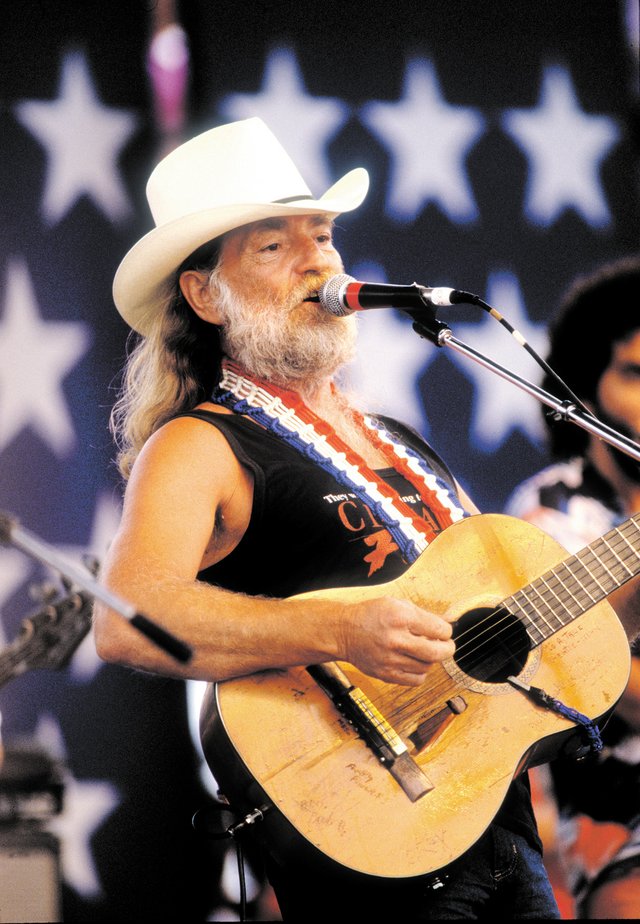 Willie Nelson is bringing the 2011 Farm Aid concert to Kansas City, Kan.
Stories this photo appears in:

Farm Aid 2011, led by the legendary Willie Nelson, kicks off a day of music and grassroots support for the American farmer Saturday at LIVESTRONG Sporting Park in Kansas City, Kan.

Farm Aid helps dozens of organizations and thousands of farmers each year through its programs and grants. But, for those expecting their dollars from the group's Aug. 13 concert at LIVESTRONG Sporting Park to make their way from ticket sellers to grandpa's chicken coop, think again.
August 10, 2011 4:41 p.m.

The face of country music legend Willie Nelson will soon grace the wall of the National Agricultural Center and Hall of Fame.