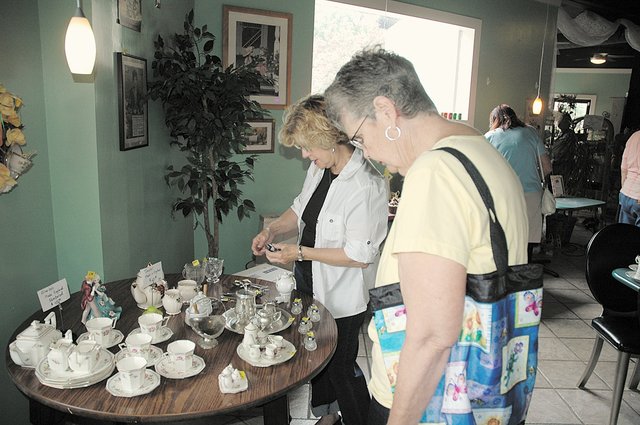 Sue Lynch (left) and Opal Trefethen, both of Eudora, inspect some English tea sets on sale at Madame Hatter's Tea Room, 228 Oak St. Madame Hatter's announced last month that it was closing. This week, from 11 a.m. to 3 p.m. daily as long as its inventory lasts, the restaurant is selling its tea pots and other items. See story page 9.

Stories this photo appears in:

Sisters Dorothy Berry, Basehor, and Barbara Young, Kansas City, Kan., were out to spruce up Berry's kitchen on Tuesday.