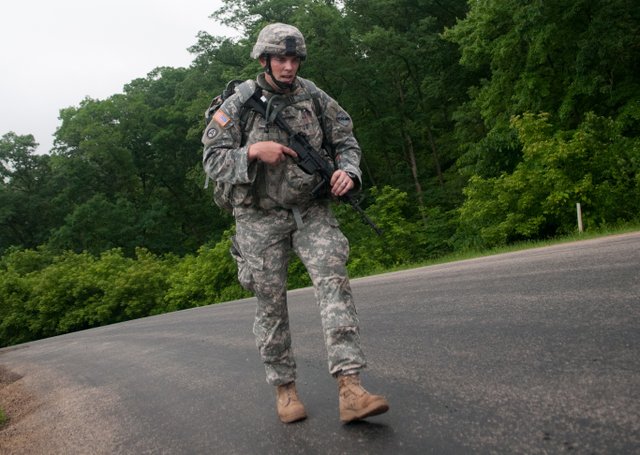 Staff Sgt. Max Rees, a native of Leavenworth, moves along in the foot march event of the Army Reserve Best Warrior Competition at Fort McCoy, Wis., on Wednesday. Rees and the other competitors carried 80 pounds of equipment and were required to move at a pace of 15 minutes per mile for the six-mile event, Rees said.
Stories this photo appears in:

Staff Sgt. Max Rees wandered through a Wisconsin forest at 4 a.m. last week, no other people in sight. He was glad to be there.