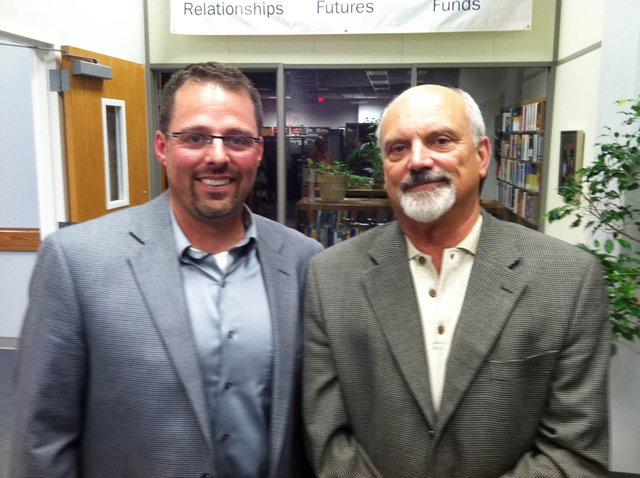 Kyle Hayden and Randy Weseman at a recent event in Lawrence. Hayden's tenure as USD 464 superintendent in Tonganoxie ends today, July 30, 2011. He will start an administrative job with Lawrence USD 497. Weseman, who is retired from a long career in Lawrence USD 497, including superintendent from 2000-09, starts as interim superintendent Friday, July 1, 2011, in Tonganoxie. He will be superintendent for one year.
Stories this photo appears in:

A former Lawrence school superintendent is heading to Tonganoxie USD 464 to replace its superintendent, who recently accepted an administrative position with Lawrence USD 497.