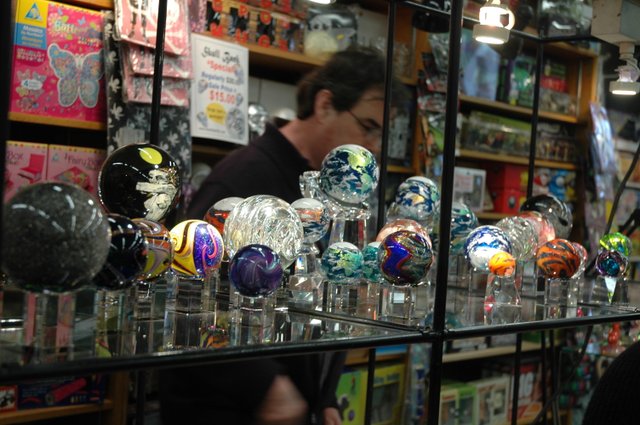 Marbles displayed during Marble Crazy included these marbles made by Geoffrey Beetem (pictured in background), Athens, Ohio. Marble Crazy will continue through Sunday.
Stories this photo appears in:

Marble Crazy, which kicked off Friday afternoon at Moon Marble Company in Bonner Springs, brought together marble artists and enthusiasts from across the country, just as it does every year.