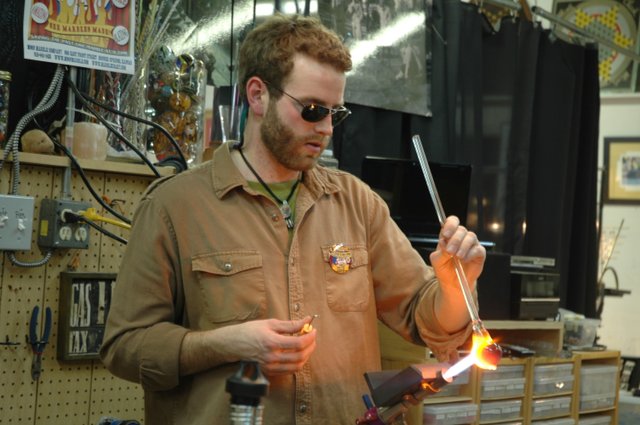 Dan Neff, Duluth, Minn., demonstrates how to make a marble using a lamp-working technique. Neff was among 21 marble and glass artists who demonstrated during the 12th annual Marble Crazy on Friday and Saturday.
Stories this photo appears in:

The snow won't stop Marble Crazy. Moon Marble Co. will have its 13th annual Marble Crazy Friday and Saturday this weekend.

The 12th annual Marble Crazy, which kicked off Friday afternoon at Moon Marble Company in Bonner Springs, brought together marble artists and enthusiasts from across the country, just as it does every year.