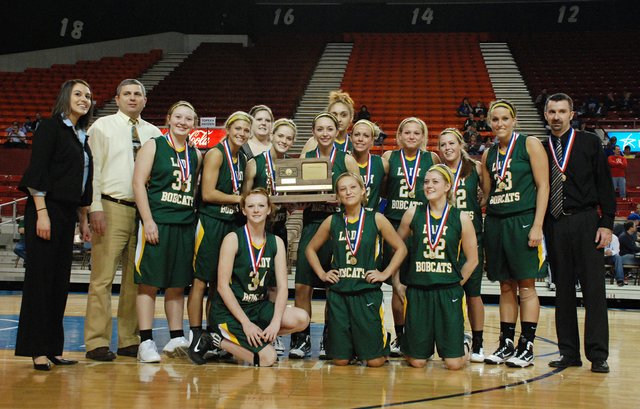 The Basehor-Linwood girls beat Ottawa, 47-36, in the third-place game at the Class 4A state tournament on Saturday, March 12, 2011. The trophy is the first for the BLHS girls since Basehor and Linwood high schools consolidated. The Bobcats finished the season with a 20-5 record.
Stories this photo appears in:

Basehor-Linwood girls finish 3rd at state tourney
The frustration from Friday's four-point state semifinal loss lingered on the Basehor-Linwood girls for the first 10 1/2 minutes of the third-place game against Ottawa.
March 17, 2011 12:01 a.m.

It took the Basehor-Linwood girls a little bit longer than they'd expected to move past Friday's four-point loss in the state semifinals — 10 1/2 minutes to be exact.
March 12, 2011 11:50 p.m.