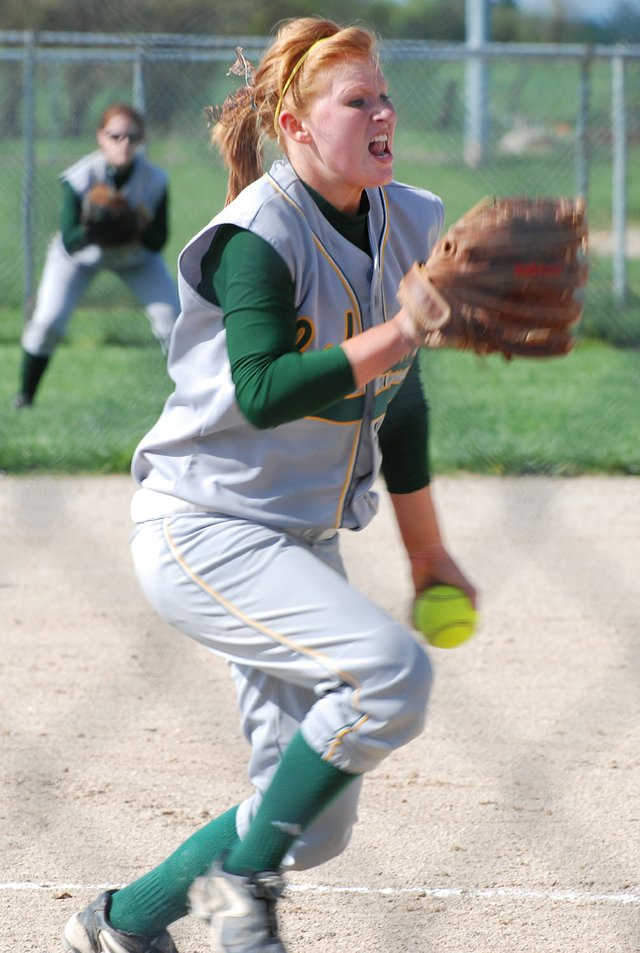 Basehor-Linwood's Brooke Redmond was the Kansas City Metro Player of the Year in 2010 when she went 18-0 as a pitcher and helped BLHS win a state championship.
Stories this photo appears in:

Your latest roundup of notes and scores from spring sports around the area.

Pitching standout has led Bobcats to back-to-back Class 4A state tournaments
Brooke Redmond has delivered for the Basehor-Linwood softball team the last few seasons.
December 21, 2011 11:15 a.m.

The victory lap was nice for the Basehor-Linwood softball team after it won the 2010 Class 4A state championship, but make no mistake: the Bobcats haven't been resting on their laurels since then.
March 24, 2011 12:01 a.m.