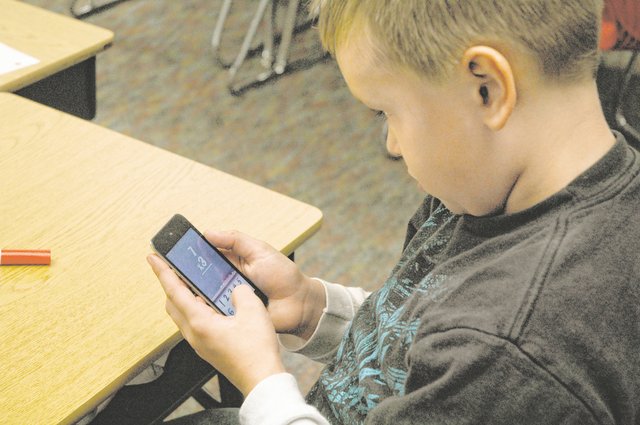 Fourth-grader Trey Mouldon plays a multiplication game on an iPod Touch at Bonner Springs Elementary School. Teachers at all Bonner Springs-Edwardsville district elementary schools have been finding ways to incorporate the new Touches into lesson plans.
Stories this photo appears in:

Beginning in August, classroom learning is going to have a different look at most Kansas schools.

The students in Heather Casey's fourth-grade class were having a blast, competing to see who could score the highest.
November 16, 2011 4:10 p.m.