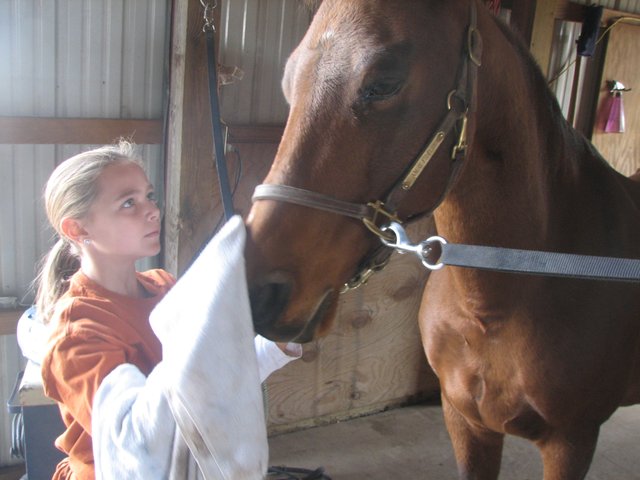 Katie Fulkerson, a Basehor-Linwood Middle School sixth-grader, wipes the nose of Sparky, a horse she was preparing to ride Saturday at Justindeavor Stables in Kansas City, Kan. Katie won two Grand National Events at the Grand National and World Championship Morgan Horse Show in Oklahoma City earlier this month.
Stories this photo appears in:

Katie Fulkerson calmly stares directly ahead, back perfectly straight, bouncing in rhythm with the trotting horse beneath her. Her arms stay bent at the same angle, her hands clasping the reins.
October 26, 2011 6:35 p.m.