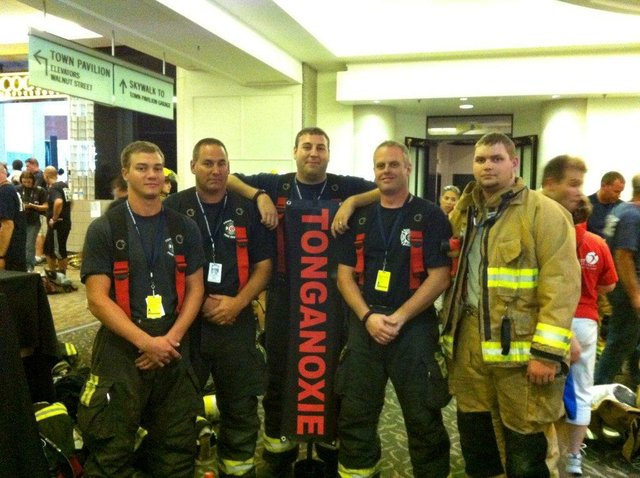 Firefighters from the Tonganoxie and Reno Township fire departments also participated in the Kansas City 9/11 Memorial Stair Climb. They were, from left to right, Chris McClendon, of the Tonganoxie and Reno departments; John Seymour, of Tonganoxie; David Mellen, of Tonganoxie and Reno; Darren Shepherd, of Tonganoxie and Reno; and Bobby Harris, of Reno. Not pictured is Jacob DeMaranville of the Tonganoxie department, who also participated.
Stories this photo appears in:

In the stairwell on the first floor of Town Pavilion in Kansas City, Mo., Sunday, Tony Turner of Basehor held a wooden case with a piece of steel inside.
September 13, 2011 10:54 a.m.