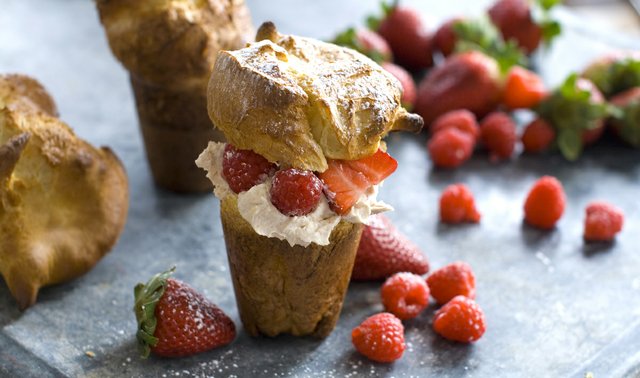 Cardamom popovers with cinnamon mascarpone and berries make for a quick and simple springtime dessert. The recipe also does double-duty — leftover popovers can be served the next morning with jam and butter for breakfast.
Stories this photo appears in:

Dessert is an uncommon offering in my house, though not due to any we're-too-healthy-for-that ethic. Rather, the typical day of work and errands and chasing a child tend to leave me with little time to consider dessert.