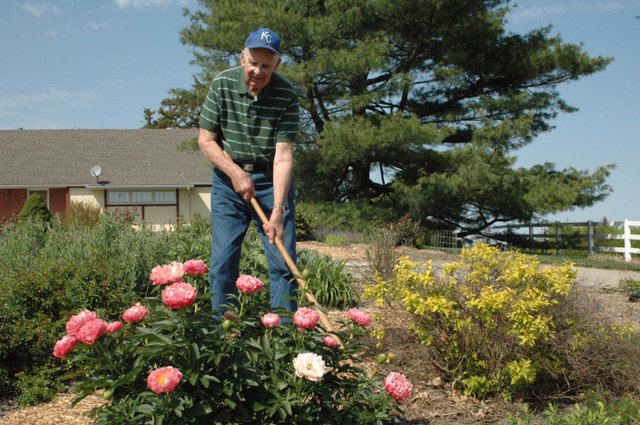 Darrell Donahue uses a hoe to weed his garden near one of his earlier-than-usual blooms, a Royal Hawaiian coral peony bush. Donahue said most plants in his expansive garden have bloomed at least two weeks earlier than in previous years.
Stories this photo appears in:

On a hill just southwest of Bonner Springs, vibrant patches of color make it clear that spring has sprung.