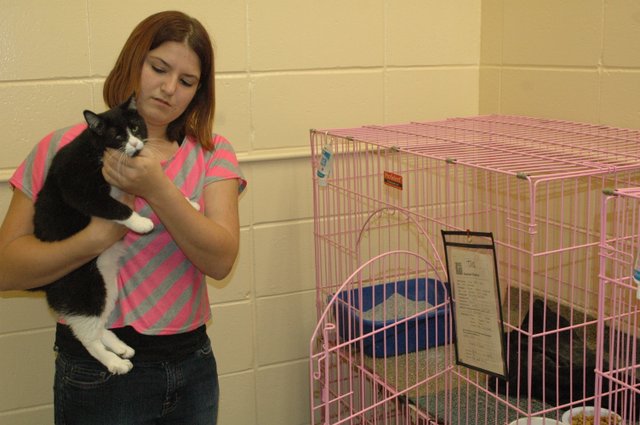 Jenna Hammond gives some special attention to Tia, a cat awaiting adoption at Bonner Animal Rescue's shelter. Hammond, a freshman at Bonner Springs High School, is using her love of animals as a focus for projects that will help her earn her Gold Award, the highest award given in Girl Scouts. The first project will be a spay and neuter event April 30.
Stories this photo appears in:

A local Girl Scout has a new mission for her Gold Award project: to create something that anyone in the city can enjoy.
November 28, 2012 3:33 p.m.

Jenna Hammond credits Girl Scouts with helping her find her passion in life: caring for animals.