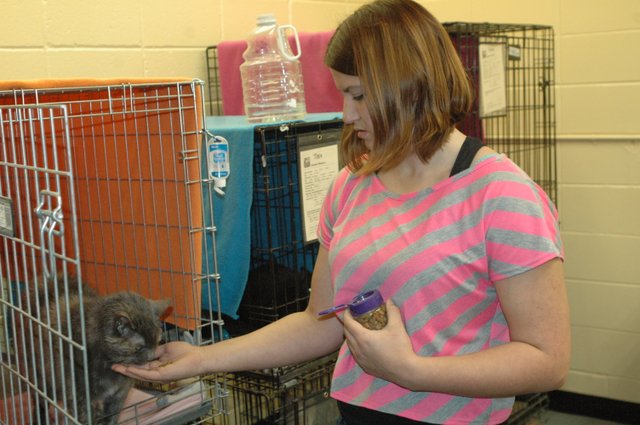 Jenna Hammond shares some treats with a cat awaiting adoption while volunteering for Bonner Animal Rescue. She is using pet population control as a focus for her Gold Award projects. In the Kansas City metro area, an average of less than two Girl Scouts per county earn Gold Awards annually, compared to an average of 36 Boy Scouts per county who earn the Boy Scout equivalent, the Eagle.
Stories this photo appears in:

Jenna Hammond credits Girl Scouts with helping her find her passion in life: caring for animals.