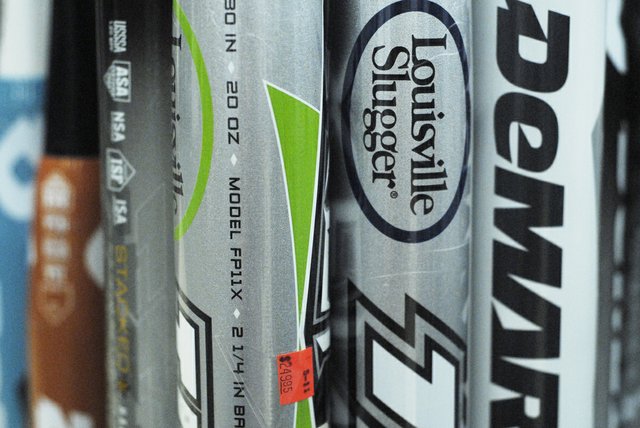 Wooden no more, baseball bats now cost an upwards of $250 to $400. While teams can share equipment, high school students may feel left out if they can't afford the latest gear.
Stories this photo appears in:

To play the game, you have to pay. Activities fees and summer league fees, sure. But also gas, airfare, hotels. And equipment? Spending on the latest baseball and softball equipment alone totaled $488 million in wholesale sales in 2010, according to a New York Times article this past spring.