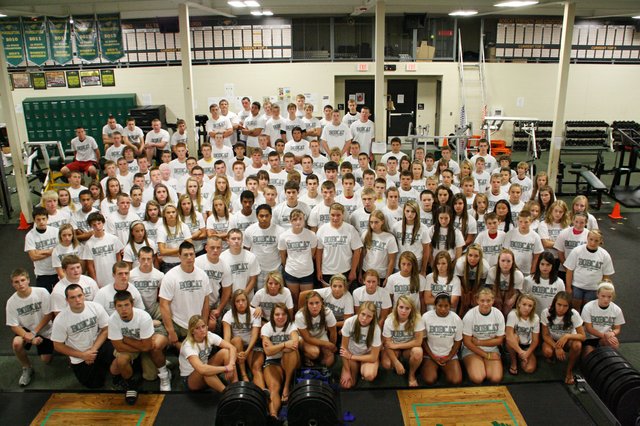 An average of 254 students worked out at each day of this summer's strength and conditioning program at Basehor-Linwood. Of those students, 212 attended at least 90 percent of the workouts and 160 attended all of them. Ten seniors were recognized for perfect attendance all four years of high school preseason workouts.
Stories this photo appears in:

Strength and conditioning coach Ross Schwisow said 212 students qualified for the club, and an average of 254 students worked out each day. Schwisow said 160 students also qualified for the 100 percent club, attending every day of summer conditioning.