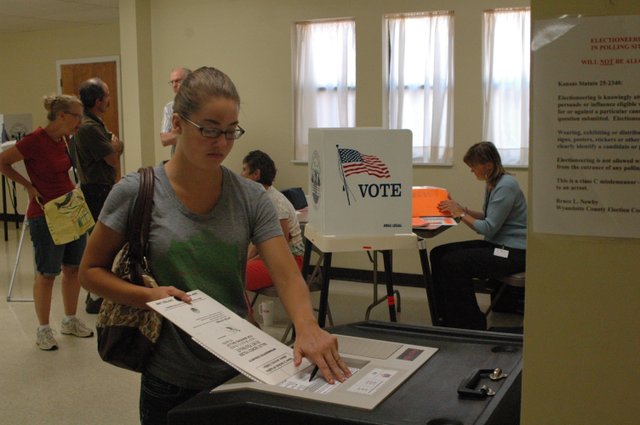 Crystal Stude of Bonner Springs slides her paper ballot into the ballot box Tuesday after voting for her first time with her parents, Joe and Cheri Stude (upper left). Voters in Bonner Springs and Edwardsville cast their ballots in the Republican primary for State Senate District 5, where the winner was Steve Fitzgerald, and the Democratic primary in State Senate District 6, where the winner was Pat Pettey.
Stories this photo appears in:
After taking the lead in early results, the winners of Tuesday's Senate primary races covering Bonner Springs and Edwardsville never lost hold of their dominance.