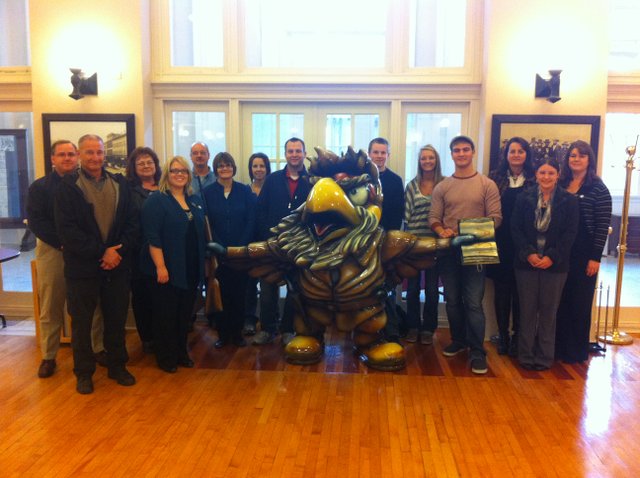 Members of this year's Southern Leavenworth County Leadership Development Class stand with John Brown Hawk at the Journal-World News Center in Lawrence. Pictured are, from left, Andy Dedeke, Jeff Brandau, Sharon Tuttle, Allison Overby, Roger Vinzant, Diana Weaver, Leigh Farris, Brad Eccles, Skyler Barnes, Sydne Ericksen, Jonas Myers, Denise Johnson, Heather Van Dyke and Jennifer Bizzell. Not pictured are Timothy Dossey and Curt Wright.
Stories this photo appears in:

For one winter while she was growing up in Leavenworth, Sharon Tuttle's family had no income while her father recovered from open-heart surgery.

February 22, 2012 9:46 a.m.