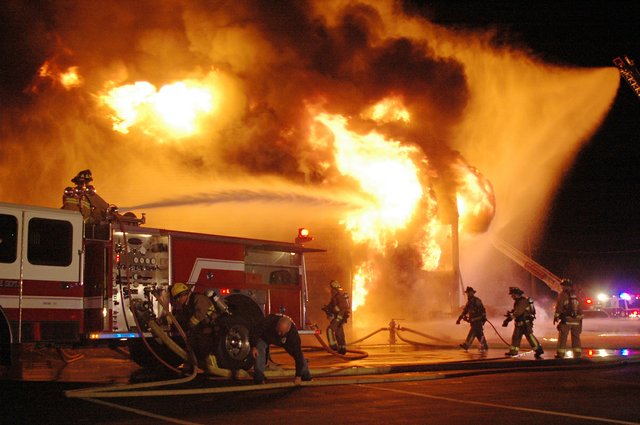 Firefighters battle a massive fire — fueled by high winds — at the Hampton Woods apartment complex, near 67th Street and Renner Road. The fire was reported about 7:15 p.m. Thursday. Shawnee Fire Chief John Mattox said everyone got out of the building safely, but "it's only getting worse with this wind." At 9 p.m., firefighters continued to pump water on a neighboring building to prevent it from catching fire, too. Jared Thornburg, who lives in the second building, came outside when the fire was reported. "It was a tiny, little fire in the bottom apartment over there," he said. "… and it went up."
Stories this photo appears in:

High winds quickly fueled a Shawnee apartment fire from a small flame to a blaze that engulfed an entire building and threatened others Thursday evening.
February 23, 2012 9:13 p.m.