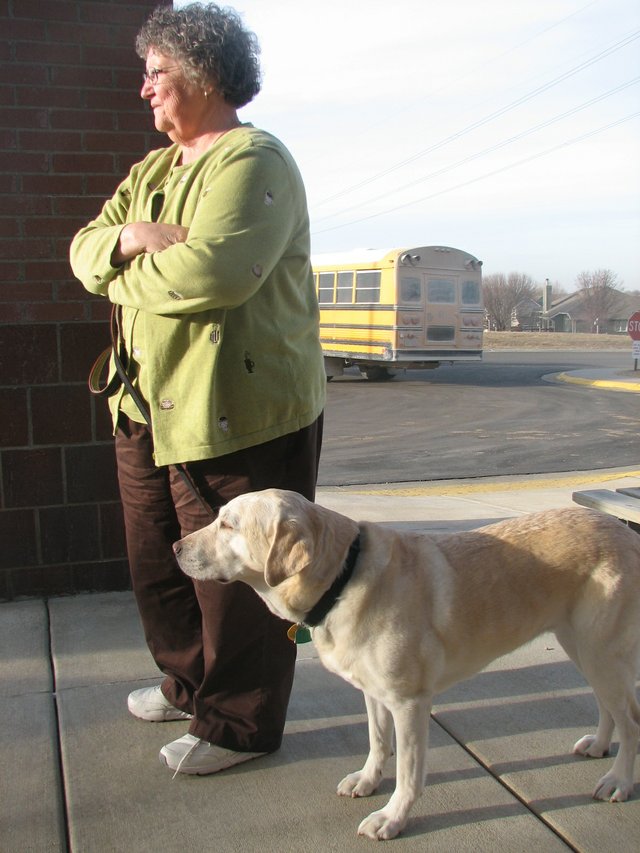 Zip, an 8-year-old yellow Labrador, stands beside Marilyn McGown as they watch students ride away on buses outside Glenwood Ridge Elementary School south of Basehor. McGown began using social dogs trained by KSDS in 1994, a year after becoming a school counselor.
Stories this photo appears in:

Washington, population 1,100, is one of the small Kansas towns not far from the Nebraska border along Kansas Highway 36, in the north-central part of the state.