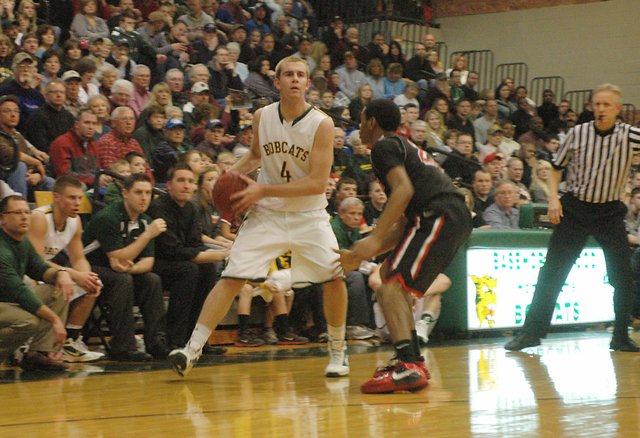 Colin Murphy scored 27 points in a 59-58 loss to Lansing. Colin drove to the basket for a go-ahead shot, but was called for a charge in the game's final seconds.
Stories this photo appears in:

Girls tip off at 6 p.m., boys begin play at 7:30 p.m. Come back for live video of the game.
February 16, 2012 11:25 p.m.

Late charge call against Colin Murphy, no-call in closing seconds frustrate Bobcats
January 28, 2012 2:09 a.m.