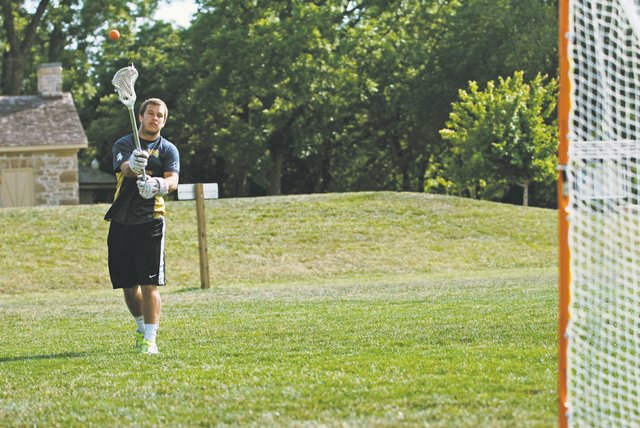 T.J. Phillips, a Mill Valley junior, plays lacrosse for the Blue Valley West club lacrosse team. Phillips will participate this month in a camp in Colorado, where college recruiters and coaches will be in attendance.
Stories this photo appears in:

Shawnee athlete T.J. Phillips — also traveling this summer with the KC Orange, a youth lacrosse showcase team, and playing more summer league with ESB Lacrosse — is among a growing crop of area youths picking up the game at an earlier age than ever before. A sport long associated with the privileged pockets of the East Coast, the "fastest game on two feet" is also the nation's fastest growing sport.