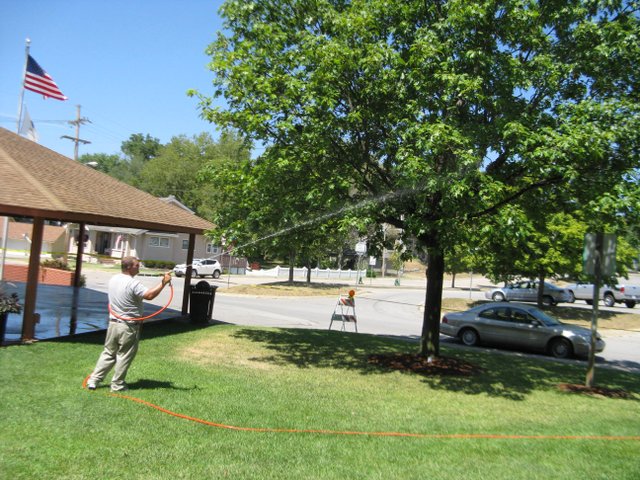 Dan Filley of Pied Piper Pest Control sprays park to rid it of wasps and hornets. He said he found seven different species of wasps there. He said, "I've never seen so many wasp in one area at the same time." There were thousands in the trees, grass, planters, and gazebo.
Stories this photo appears in:

The city of Bonner Springs took care of a large insect infestation in one of the city's most-used parks late last week.