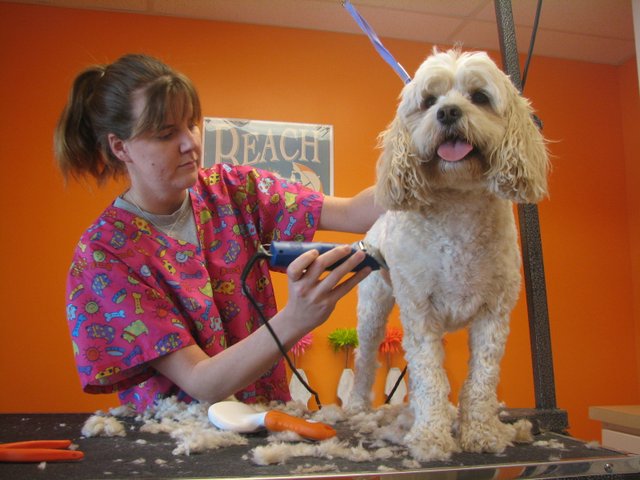 Wagg'n Tails Day Spa owner Amber Anderton gives Sadie, a 5-year-old cockapoo, a haircut Monday morning at the shop's new location, 15630 Pinehurst Drive in Basehor. With its new additional space, the dog-grooming business has expanded to become a pet boutique, selling a variety of products.
Stories this photo appears in:

A plaque on the wall of Wagg'n Tails Day Spa in Basehor lists about 20 names. It's a memorial to canine clients who have died since the business began in 2008.