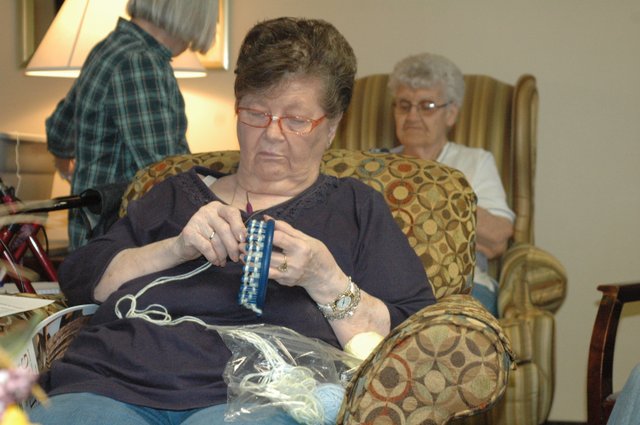 Carolyn Essey tries her hand at the Knifty Knitter to make a baby-sized stocking cap at Nettleton Manor on Monday. The new Missions for Newborns group at the senior apartments is meeting at 10 a.m. on Mondays and is not limited to residents of the apartments.
Stories this photo appears in:

Dorothy Barnhart held up the knitted cap triumphantly for the group to see.