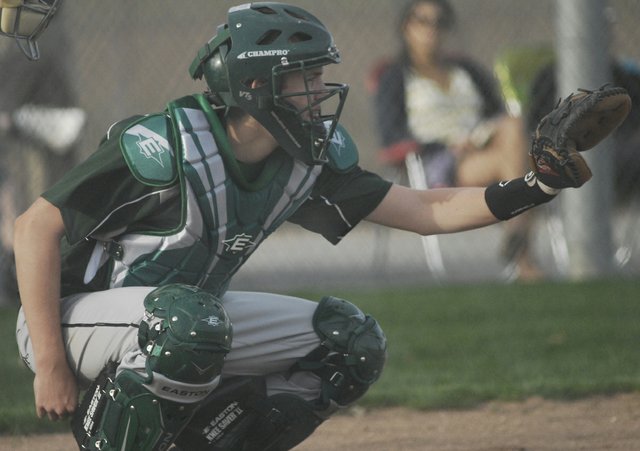 Basehor-Linwood junior Zach Hevel warms up behind the plate before the Bobcats' second game against Mill Valley on Monday. Basehor-Linwood begins the season 0-2 after being swept (13-0, 6-2) by the Jaguars. Stay tuned to basehorinfo.com for more on the team, including thoughts from coach Brian Lohafer on the Bobcats' search for the player who will fill the void at catcher left by Jarred Patton.
Stories this photo appears in:

Basehor-Linwood was swept 13-0 and 6-2 by conference foes Mill Valley on Monday in a pair of contests in which Lohafer took a look at two of three candidates for the starting catcher role.