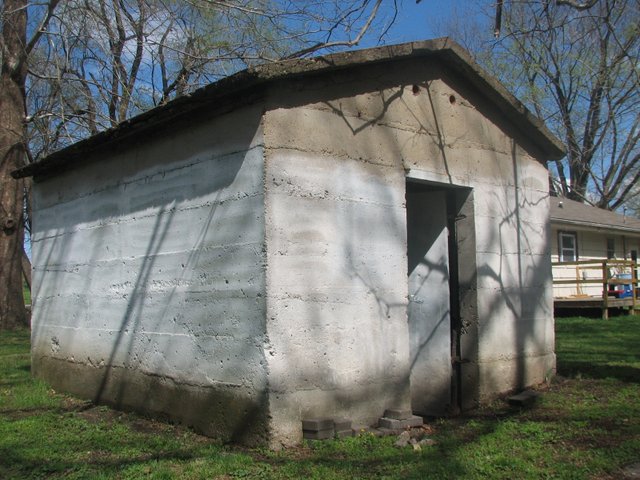 This concrete building, sitting in the backyard of a home on Leavenworth Road just east of 155th Street in Basehor, was built more than 100 years ago by Reuben Basehor, the city's founder, to serve as the young town's first library. Basehor Intermediate School third-graders visit the small, windowless structure each year as part of a historical tour.
Stories this photo appears in:

After receiving approval from Basehor City Council and the parks board, members of the Basehor Historical Society will start fundraising to move the Reuben Basehor Library to the city park.

The building that Tiffany Lynch shows her third-grade students every year looks like it could be a storage shed, tucked in the backyard of a house in Basehor, its view from the street obscured by a tree.