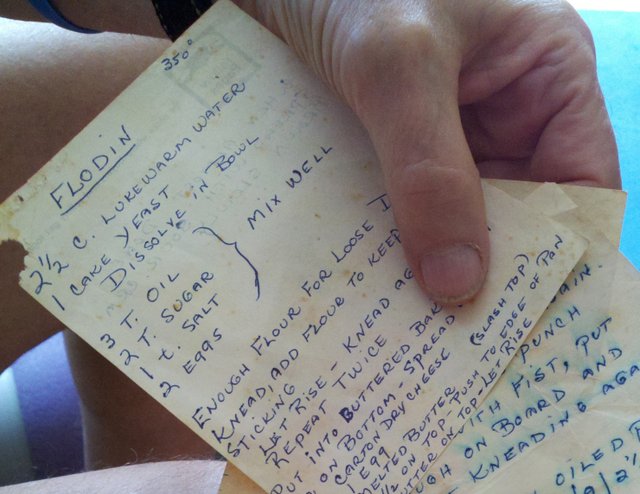 Phil Minkin, Lawrence, has several of his grandmother's recipes, including her version of traditional Jewish flodin. His grandmother didn't use written recipes, but years ago Minkin's mother wrote them down and passed them on to Minkin.
Stories this photo appears in:

Some of the most valuable family treasures may not be expensive or breakable. And it's unlikely you'll find them itemized in anyone's will (in fact, they may not be written down at all).