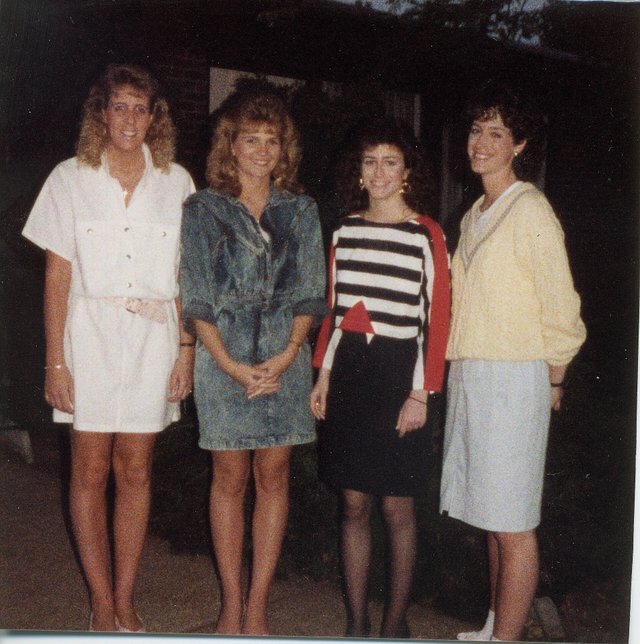 Ingrid Maehl, Kim Frazier and sisters Laura Kisro and Julie Downey (from left) together in happier times. Of the group of four, Maehl, Frazier and Downey all were diagnosed with breast cancer.
Stories this photo appears in:

Ingrid Maehl keeps an old photo of herself and three friends on her nightstand.