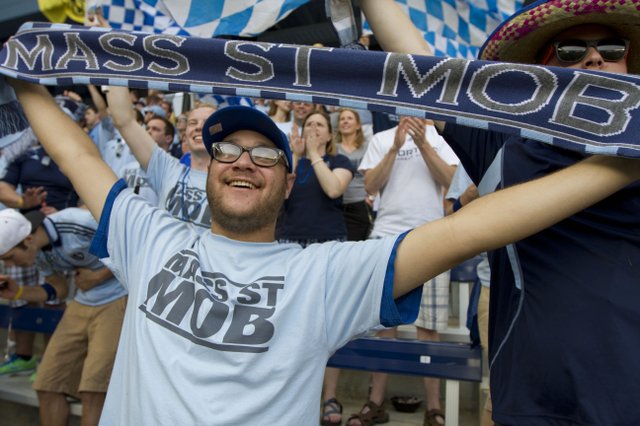 Jonas Nordman, Lawrence, cheers during the Sporting KC match against Montreal on May 5 in Kansas City, Kan. Nordman is a member of the Mass Street Mob, a rabid and rowdy group of Lawrence-based Sporting supporters.
Stories this photo appears in:

KANSAS CITY, KAN. — It started right away, the singing. Turned on like a light as soon as the first beer was cracked, a Midwesternized version of "Battle Hymn of the Republic" rang out from a black bus that could have been carrying a crop of convicts. Instead, it was a different type of mob: soccer fans. Specifically, the Mass Street Mob, a rowdy group of fans who call Lawrence home and Sporting Kansas City their team.