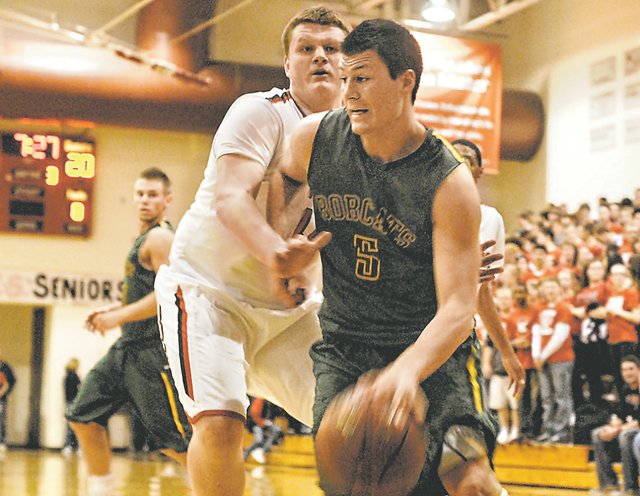 BLHS senior Ben Johnson will sit out until at least after winter break, resting and rehabbing a sore knee that has bothered him since last season. Johnson averaged nearly 10 points and five rebounds per game last season.
Stories this photo appears in:

Inside the Basehor-Linwood gymnasium, giant team photos depicting the school's two boys basketball state championship teams are in full view from nearly any angle. The second banner, the one earned during last season's 23-3 run, followed by three seasons the program's first title won in 2009. As BLHS coach Mike McBride sat inside the empty gym one afternoon before the start of this latest title defense, it became apparent that the two seasons separating the banners could prove every bit as instrumental in creating future triumphs.
November 20, 2012 12:05 p.m.