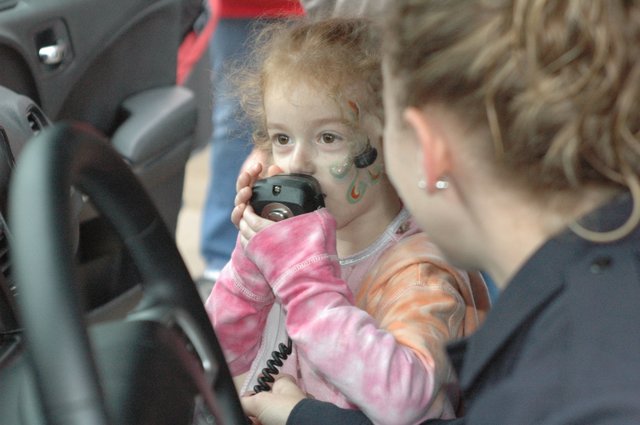 Haley Bernard, 4, of Bonner Springs holds the handset for the public announcement system in a Bonner Springs Police Department patrol, with the help of Officer Heather Pate Saturday at the Fire/EMS Station Open House. Visitors were able to learn how officers control the car's lights, horns and radio.
Stories this photo appears in:

It started with, of all things, a swollen toe. But a trip to the doctor to check on what seemed to be a simple malady ultimately led to a diagnosis of a rare type of leukemia for 4-year-old Haley Bernard.