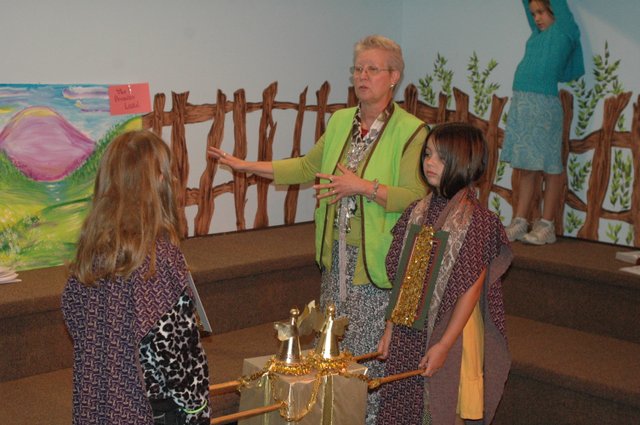 Rita Robertson (center), workshop director, leads Sunday School second-graders Leah Stutts and Amanda Cline, dressed as priests, in reenacting the Biblical story of Joshua and the city of Jericho Sunday at Elm Grove Baptist Church's new Treehouse Sunday School. Like all of the Treehouse's rooms, Robertson's "Shining Light Drama" room is painted to look as though those inside are looking out from the treehouse.
Stories this photo appears in:

In a room marked "Shining Light Drama," a group of second-graders dressed as priests, soldiers, Israelites and Biblical figure Joshua march around a "wall" made from a shower curtain.