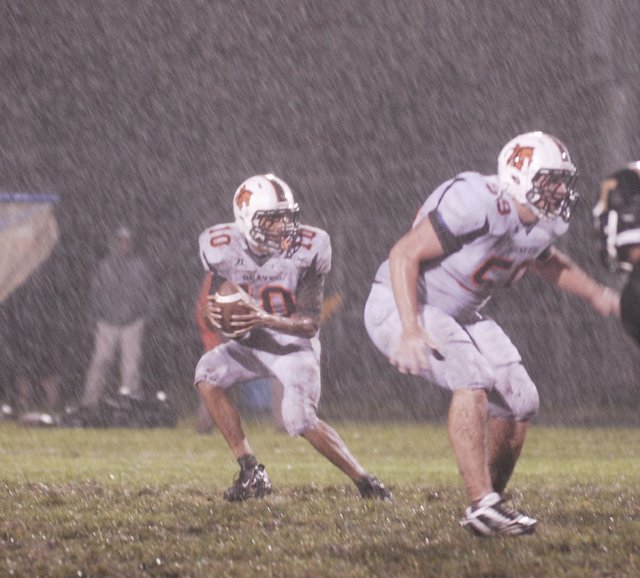 Junior quarterback Jordan Jackson threw what would be the game-winning touchdown for the Braves on Friday, a 51-yard pass to Thaddeus Young in a 12-7 victory at Turner.
Stories this photo appears in:
Bonner Springs hosts Bishop Ward (0-2) at 7 p.m. in the team's home opener, looking to add to its undefeated start.
The Braves trailed the Bears, 7-6, at the start of the fourth quarter, a missed extra point being the difference, and good field position for Bonner Springs as easy to come by as a dry blade of grass. So Jackson dropped back and sent a quick pass to sophomore Thaddeus Glenn, who beat his cornerback and cut across the middle of the field for a 51-yard touchdown en route to a 12-7 victory.
September 1, 2012 midnight