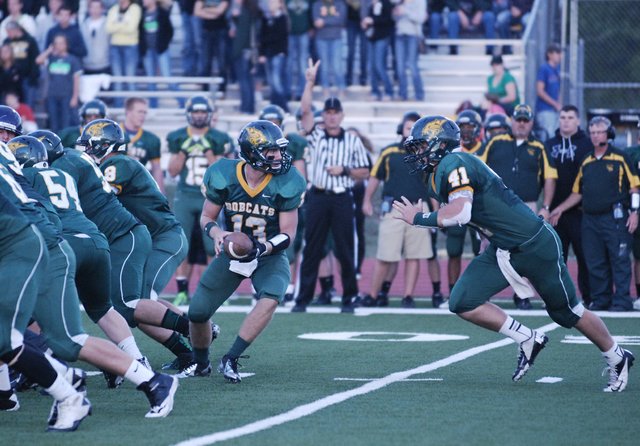 Basehor-Linwood senior Tanner Garver prepares to hand off to senior Drew Potter against Piper on Sept. 7. The Bobcats lost, 35-22, in their first regular season defeat since 2009.
Stories this photo appears in:

Late Friday night, Andrew Lillich and the rest of the Basehor-Linwood football team's seniors turned and walked away from a place no Bobcats team had been for three years and 24 regular season games: a losing post-game huddle.