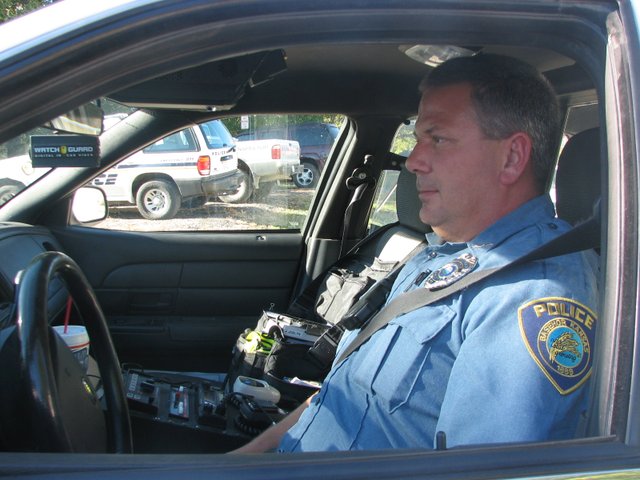 Officer Mike Joslyn is one of eight full-time officers in the Basehor Police Department. Police Chief Lloyd Martley says the department has had a difficult time retaining officers in recent years as their wages have lagged behind those at other area cities, but increases approved by the Basehor City Council this summer should make the department more competitive.
Stories this photo appears in:

This year, the average police officer in Shawnee takes home an hourly wage of about $23.59, a rate equal to about $49,000 per year, not including overtime.
September 12, 2012 4:07 p.m.