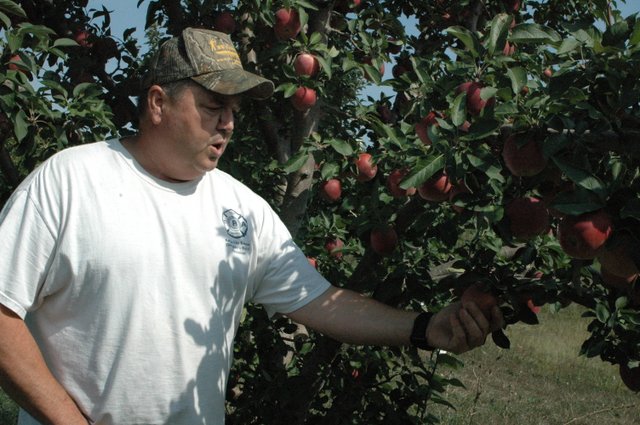 Walt Stephen picks a red delicious apple from one of the trees in his small orchard. Stephen received best red delicious, best tray of apples and Grand Champion Apple for an Arkansas Black apple Sept. 13 at the Kansas State Fair.
Stories this photo appears in:

Walt Stephen started planting apple trees on his land when his family moved to Bonner Springs 20 years ago just so he'd have "something to do" when he retired.
September 26, 2012 3:21 p.m.