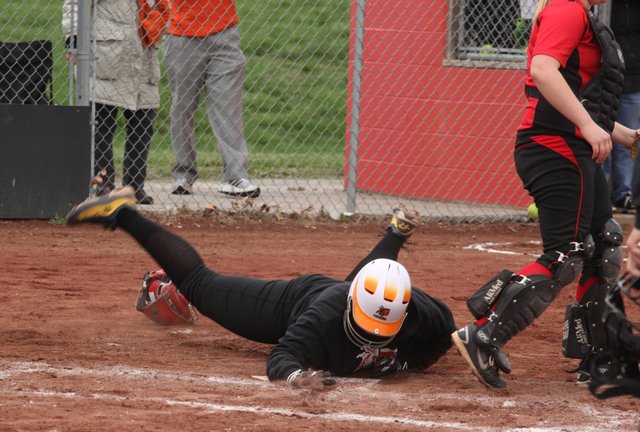 Geena Harris slipped as she slid home, but her game-winning run still counted as the Braves (1-7) got their first win of the season in their belated home-opener against Lansing. Lansing won, 11-8, in the nightcap.
Stories this photo appears in:
Geena Harris tripped as she slid home, covering the front of her jersey with dirt as she represented the Bonner Springs softball team's winning run in an 8-7 win against Lansing in the opener of Tuesday's doubleheader.