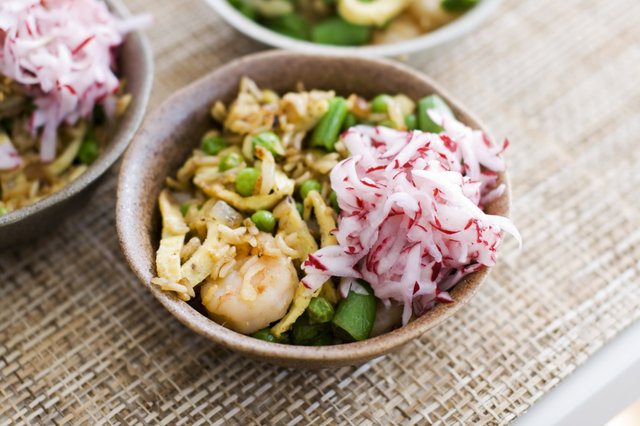 Shrimp Fried Rice with Pickled Radishes features three spring vegetables: peas, sugar snap peas and fresh radishes. You can also switch the shrimp for a different protein of your choice, or use fresh mushrooms for a vegetarian version.
Stories this photo appears in:

Starchy, crunchy and flavorful, fried rice is a deeply satisfying dish no matter what you add to it. And you can add just about any vegetable or protein you care to name, fresh or left over.