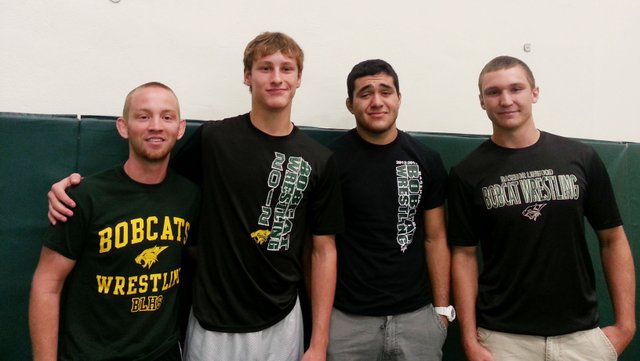 BLHS wrestling coach Tyler Cordts and a wrestling team that includes Dalton Inlow, John Hopper and Cory McCleary hope to be able to translate a strong summer showing into becoming a "team to beat" when the 2013-14 season begins in November.
Stories this photo appears in:
The issue will be how to capitalize on this summer's successes and translate that into a winning season come November. BLHS coach Tyler Cordts hopes this is the season the Bobcats are on everyone's radar and become the team to beat.