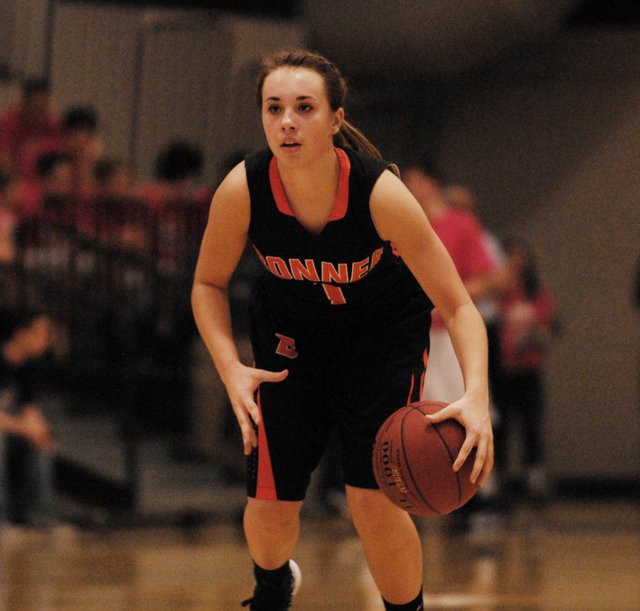 Haley Hoffine, shown here in a file photo, was one of four Braves to hit double figures in a 71-47 win at Bishop Ward on Tuesday, Feb. 19.
Stories this photo appears in:

Leading the Braves (16-3, 11-2) with 17 points was Julianne Jackson. Also scoring in double-figures were Anna Deegan with 12 points and Haley Hoffine and Abrise Sims, who scored 11 points apiece.