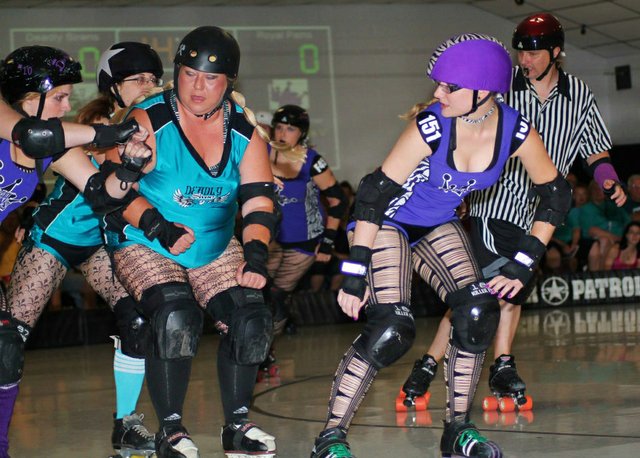 Matt Gurley, at rear, far right, keeps an eye on some derby players at the Dead Girl Derby September 2012 championship game.
Stories this photo appears in:

As a pack of girls crash and bash while skating their way around the track, rolling right next to them in black and white stripes is rule-keeper MT Threat – otherwise known as Bonner Springs' Matt Gurley.
February 27, 2013 2:25 p.m.