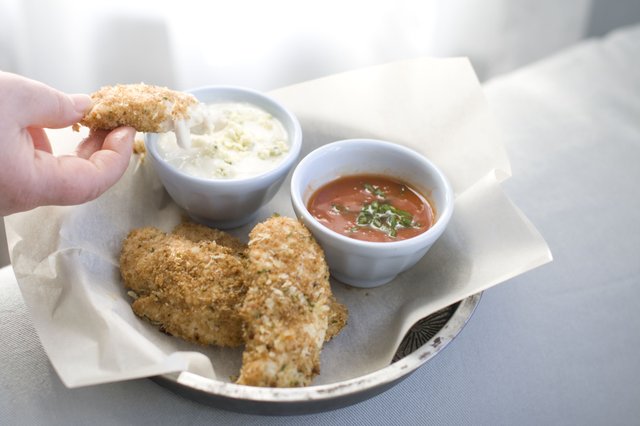 Buffalo chicken tenders don't have to be unhealthy to taste good. This recipe calls for coating the tenders in a crispy crust, then baking them and serving both hot sauce and blue cheese dressing on the side.
Stories this photo appears in:
The key Super Bowl food groups are meat and melted cheese, preferably deep-fried. Buffalo-style chicken wings and chicken nuggets are just the sort of thing deep-fried deliciousness we're talking about. And my recipe marries the two and, incredibly, does so in a way that simultaneously satisfies the soul and keeps the blood whistling through the old arteries.